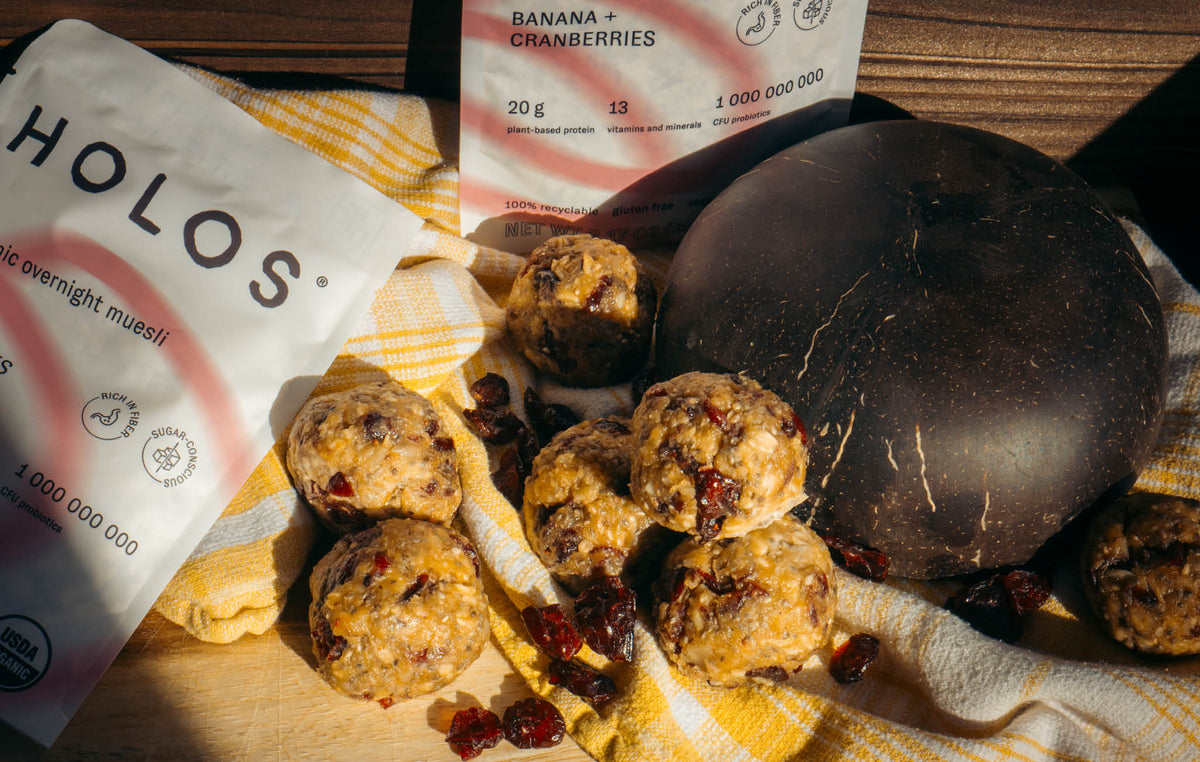 Quick Vegan No-Bake Protein Energy Balls Recipe
Get ready to supercharge your snack game with these no-bake protein energy balls! Made with the all-new HOLOS Banana + Cranberries flavour (plus peanut butter and chopped nuts), they have the perfe...
Read more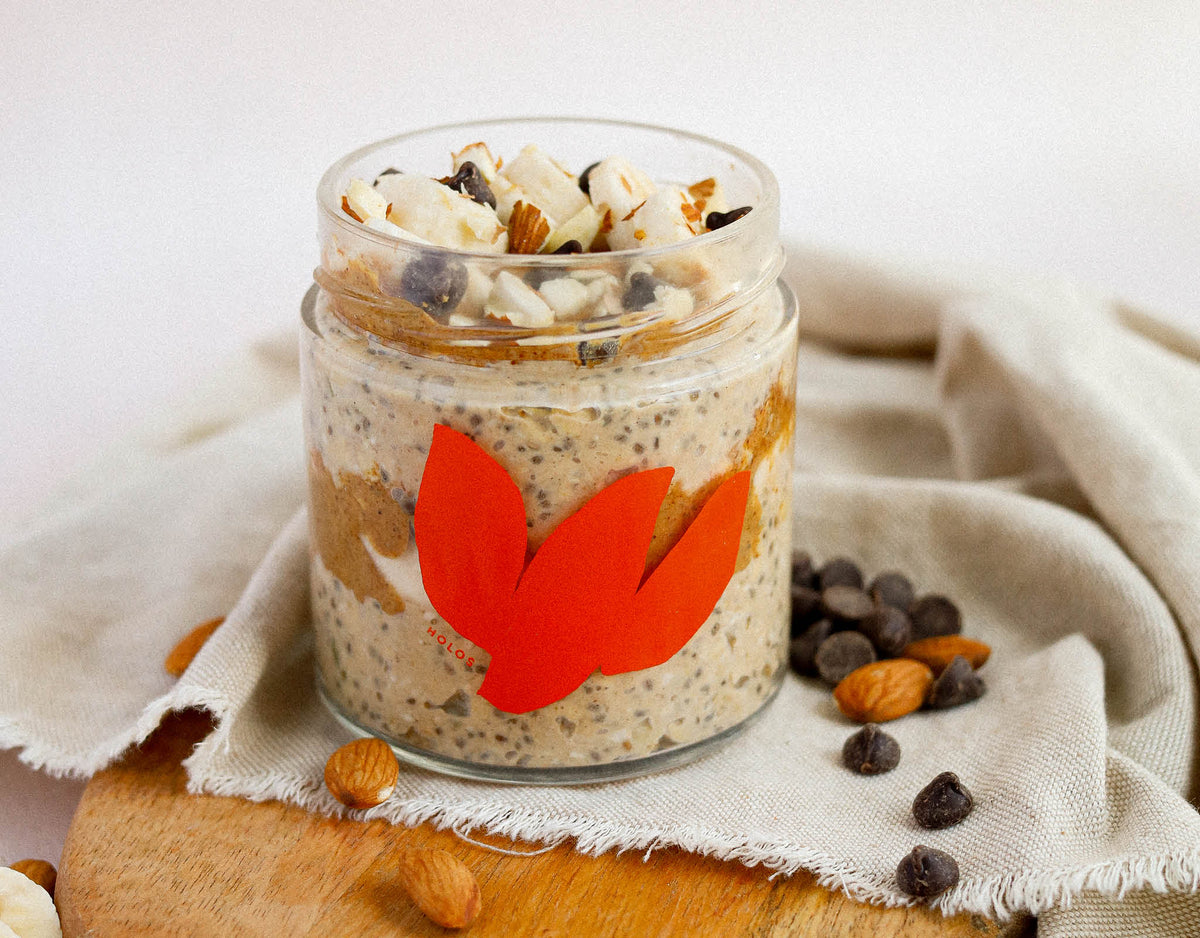 Chunky Monkey Muesli : Time to go bananas!
There's nothing better than discovering the new HOLOS Maple + Almonds flavour by testing a new filling that's super easy and so satisfying!
Read more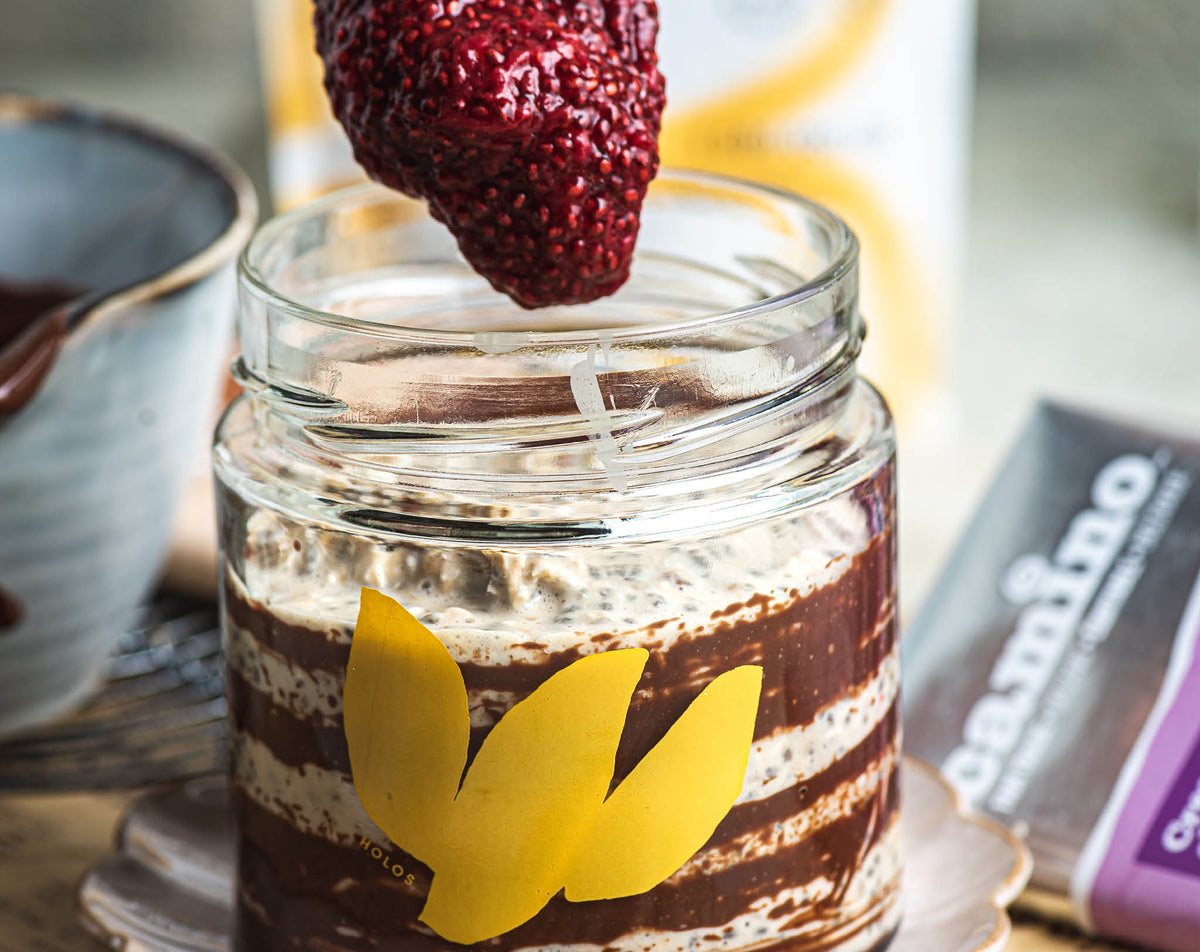 Chocolatey Overnight Delight: A Decadent Treat
With Easter right around the corner, we tasked our talented recipe-maker Teri to whip us up a special springtime recipe that even the Easter Bunny  would fall in love with. In honour of this chocol...
Read more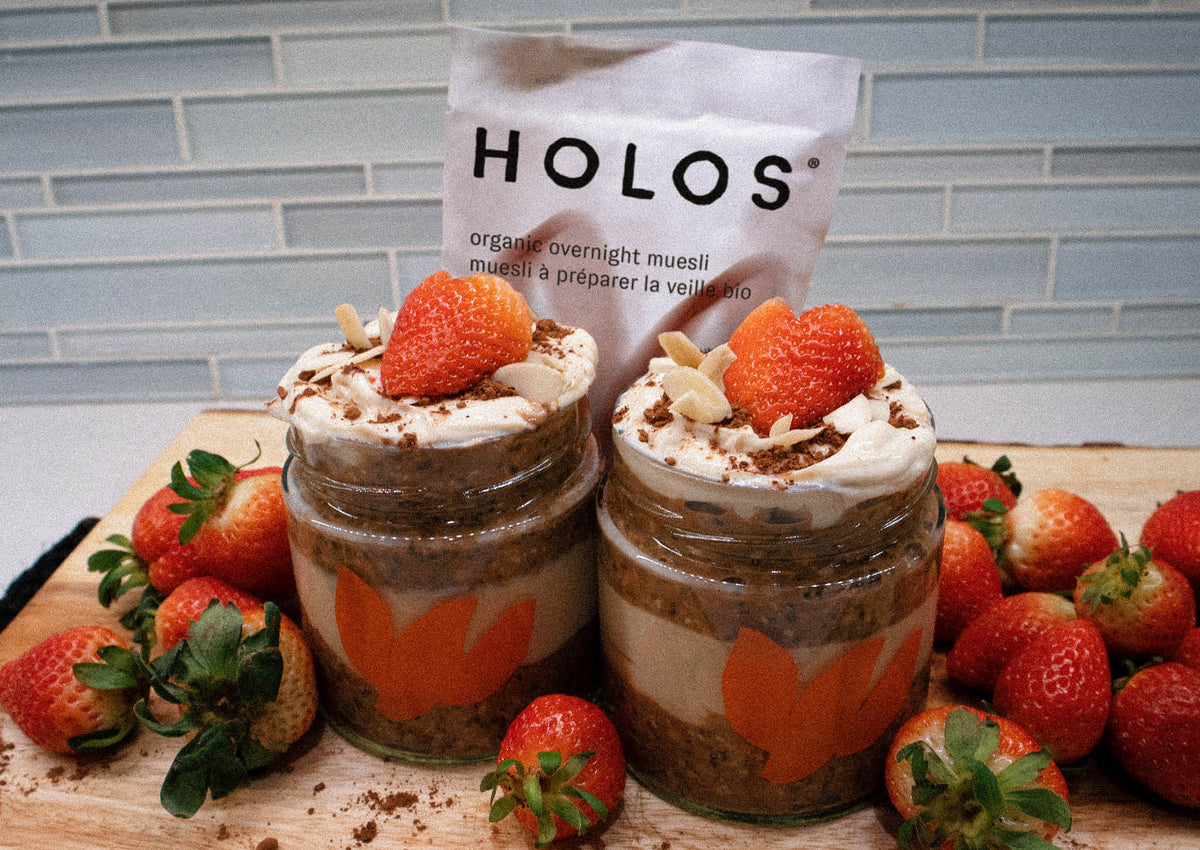 Revel in chocolate euphoria with this Tiramisu recipe.
This recipe is easy to make and yields two jars of sweet and satisfying goodness. So, whether you're sharing with someone special or indulging on your own, you can have a sweet and memorable experi...
Read more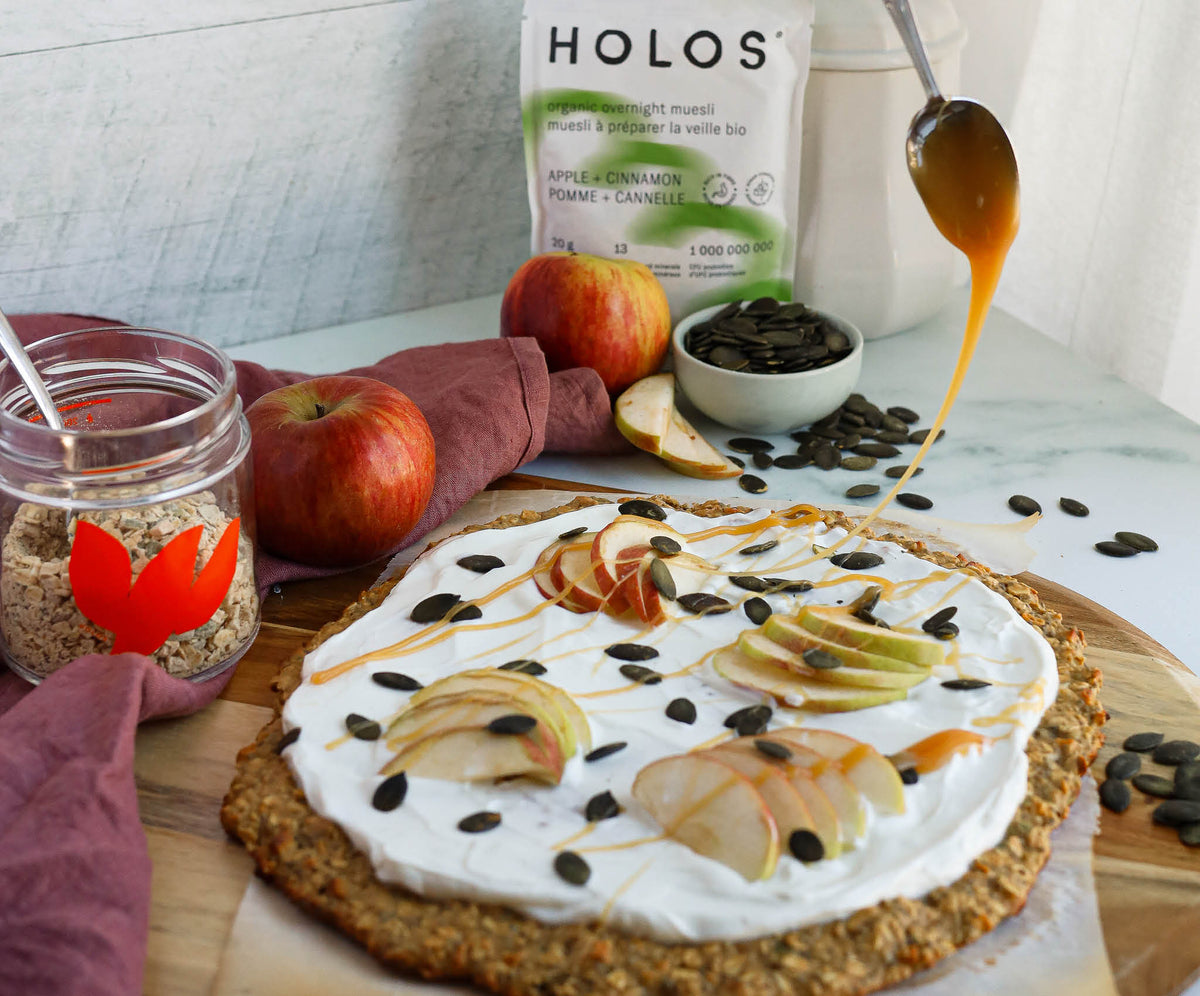 Healthy pizza for dessert: It's history in the baking!
This pizza only takes about 20 minutes to make. It's perfect for dessert or as a delicious and holistic snack that will help you to sustain your energy throughout the day.
Read more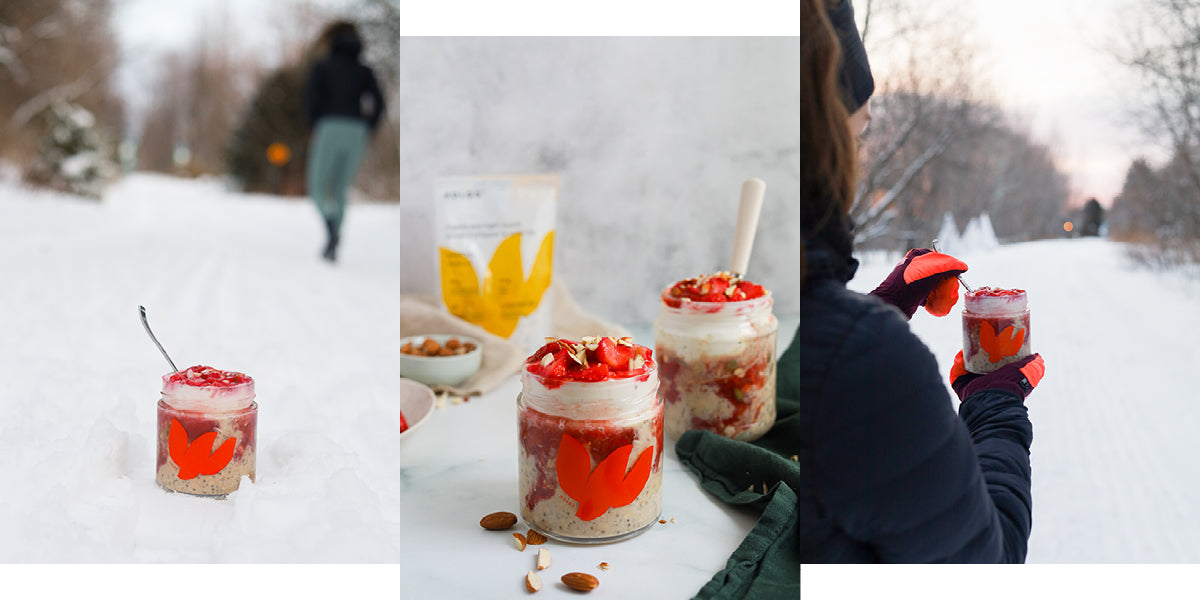 Start the year with this easy recipe
As you know, at HOLOS, we don't believe in starting over. We believe in a refreshed perspective. Holistic health, after all, is about the whole picture: mind, body, spirit, everything that makes us...
Read more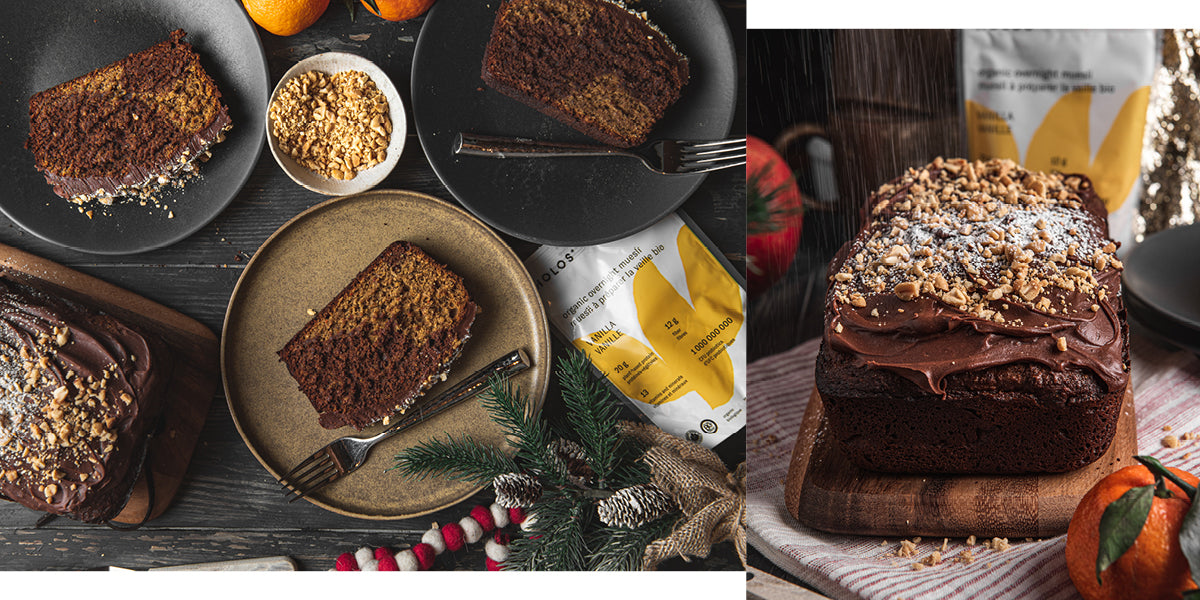 HOLOS Marbled Banana Bread
It is the Holidays so Teri, our fabulous recipe developer, decided to ramp up the holiday season with this DELICIOUS and EASY Marbled Banana Bread using HOLOS VANILLA MUESLI. Yes, you heard that co...
Read more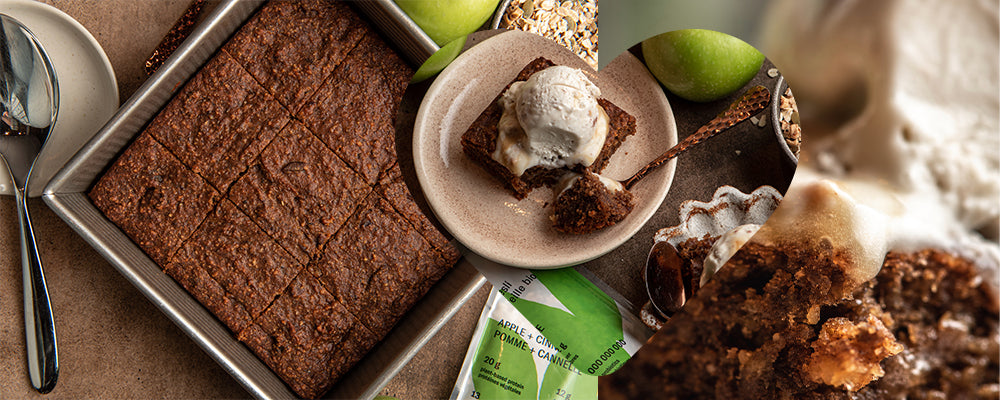 HOLOS Sticky Toffee Pudding Cake
This simple recipe has just the right amount of sweetness and uses simple pantry ingredients you probably have on hand! It comes together in no time and is so moist you'd swear it was pudding.
Read more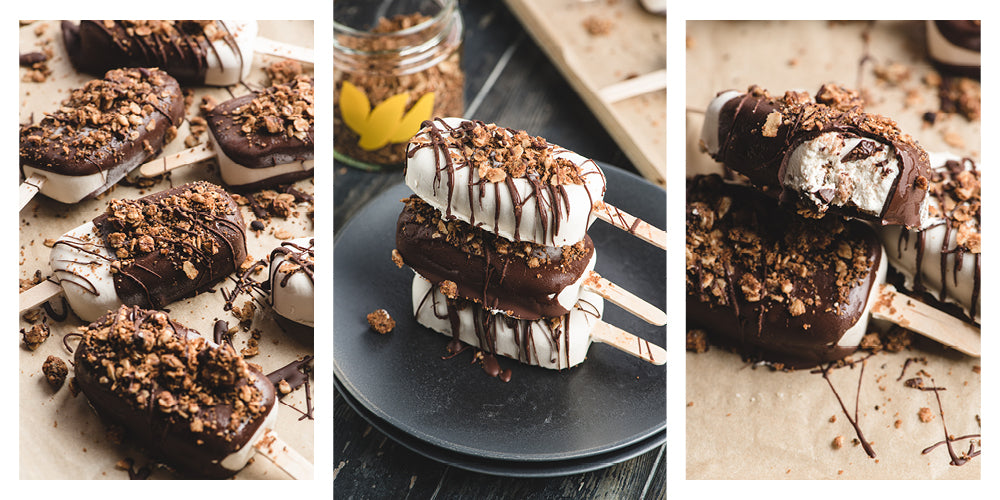 HOLOS Vegan Ice Cream Bars
This homemade treat uses HOLOS CACAO MUESLI in a creative and fun way to create these delightful vegan, gluten-free and refined sugar free ice-cream bars. Yes! You can turn your favourite muesli i...
Read more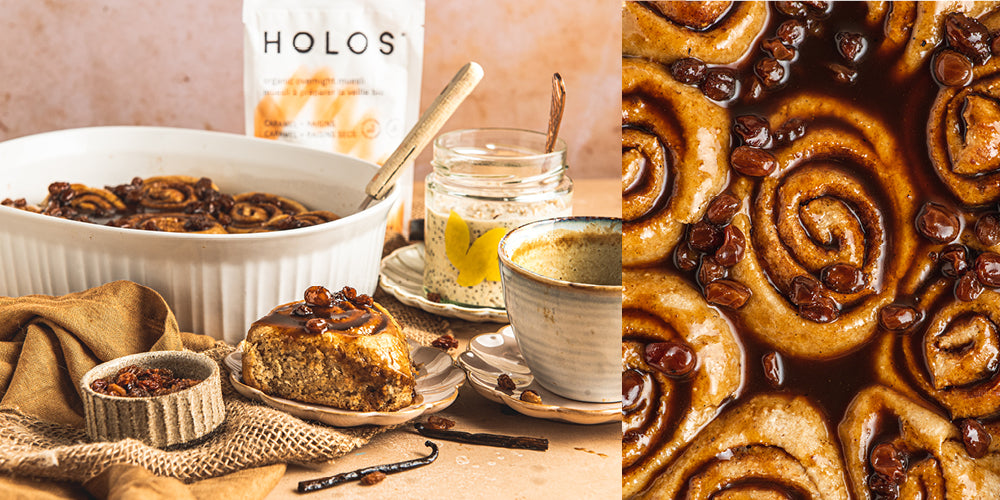 HOLOS Caramel + Raisins Rolls
First day Autumn is finally here and that means: Time to get bakin'! Teri, our fabulous recipe developer, is bringing you an easy and delicious way of turning our new Caramel + Raisins muesli into ...
Read more

Forage your Peanuts + Maple HOLOS toppings
Around where we live, in British Columbia, we have an abundance of Himalayan Blackberries. Although they are not native to the area, like the Trailing Blackberries, they are always exciting to spot...
Read more

Forage your Cocoa HOLOS Toppings
This recipe was inspired by Vancouver Islands' abundance of wild berries: huckleberries, salmonberries, thimbleberries, blackberries, etc. The list goes on, and we humans are almost as happy as our...
Read more