One thing you should know about us is that we are obsessed with flavour. That's why we've meticulously designed each HOLOS variation to be as delicious and nutritious as possible. If you aren't sure where to begin, check out this quick guide. It's somewhere between a horoscope and a personality test––but for the world's creamiest, crunchiest muesli. It even has tips for how to make the most of each flavour.
Which one feels like you?
Vanilla : The Worker Bee
Life is full of surprises. Breakfast doesn't need to be one of them. You appreciate simplicity, predictability, and consistency, and what it takes to deliver just enough delicate sweetness to make things feel indulgent. Put simply: You want a flavor you can rely on. Vanilla is loyal. In the right context (say, chilled muesli topped with fruit and granola), it feels downright elegant––a luxurious, aromatic staple that elevates any meal.
Customization compatibility: You're the queen of customization, full stop. Everything tastes better in your capable hands.
Cocoa : The Crowd Pleaser
You're the life of the party (and you know it). A fixture at every birthday, wedding, vacation, and holiday, you know how to give the people what they want. It'd all be a little much if you weren't so comforting, the first person people turn to when they need a shoulder to cry on. But complexity is your gift. Sea salt, chia seeds, and dried white mulberries make you the whole, sweet package.
Customization compatibility: Best with coconut shavings, sliced banana, strawberries, or blueberries.
The perfect combination of salty and sweet, you're two whole flavor profiles bundled into one. Balanced yet adventurous, wholesome yet unexpected, you have a way of feeling familiar and surprising all at once. Roasted almonds and dried goji berries amp up the crunch and let your personalities shine.
Customization compatibility: Sliced fruit makes this nutty muesli taste like PB&J in a jar.
You get a little nostalgic about breakfast. (Remember those muffins your mom baked you as a child?) Even now that you're out in the world, you like to start your day off with something sentimental: A comforting mix of cinnamon, organic apple pieces, and pumpkin seed crunch.
Customization compatibility: Dried fruit like cranberries or raisins, toasted almonds or walnuts, or a little maple syrup.
You're full of radical ideas that challenge the status quo. Like, for example, the notion that healthy breakfast can––and should!––taste like dessert. Because why not? This flavor riffs on beloved oatmeal raisin cookies, lightly sweetened with notes of caramel and our blend of organic date powder, brown sugar, and lucuma superfood powder.
Customization compatibility: Chopped walnuts, cherries, slivered almonds, or frozen blueberries.  
The Flirt: You really know how to turn it on. So commanding is your presence, in fact, that it can be hard to focus on anything else when you're in the mix. Here, in our fruitiest flavour yet, we add a refined twist to a few eternally popular mix-ins—sweet dates and strawberries, adaptable blueberries and banana, rendered here in a powder blend—by tossing them with black mulberries, dried goji berries, and dark chocolate chips. It makes for an irresistible combination, and we honestly feel bad for our other flavors for having to compete with it.
Your life motto: Don't be boring. Even among our lineup of rich, unexpected flavours, you stand out––a chunky-chewy blend of tender banana and tart Canadian cranberries that can't help but dazzle. You're surprisingly flexible so long as you're in the spotlight: Your cozy notes of Bourbon vanilla, nutty sesame seeds, cinnamon, and nutmeg evoke a home-for-the-holidays sensibility––which makes sense given that your red cranberry seeds literally sparkle––but you're just as at home on a tropical island topped with coconut flakes and agave. Wherever you go, you steal the show.

Customization compatibility: Coconut flakes, almond butter, and agave syrup for a beachy palette, or sliced almonds and maple syrup for more wintery moods.
Let's just say it: You come on strong! You're a little spicy, you've got some zing (hello, ginger!), and you march to the beat of your own drum. We love that about you. Life is too short for people-pleasing. You dig the complex blend of cinnamon, cardamom, and maple sugar, drawn together by earthy notes of spicy-sweet tea.
Customization compatibility: Best with sliced banana, chopped almonds, nut butter, sliced apple, or pear.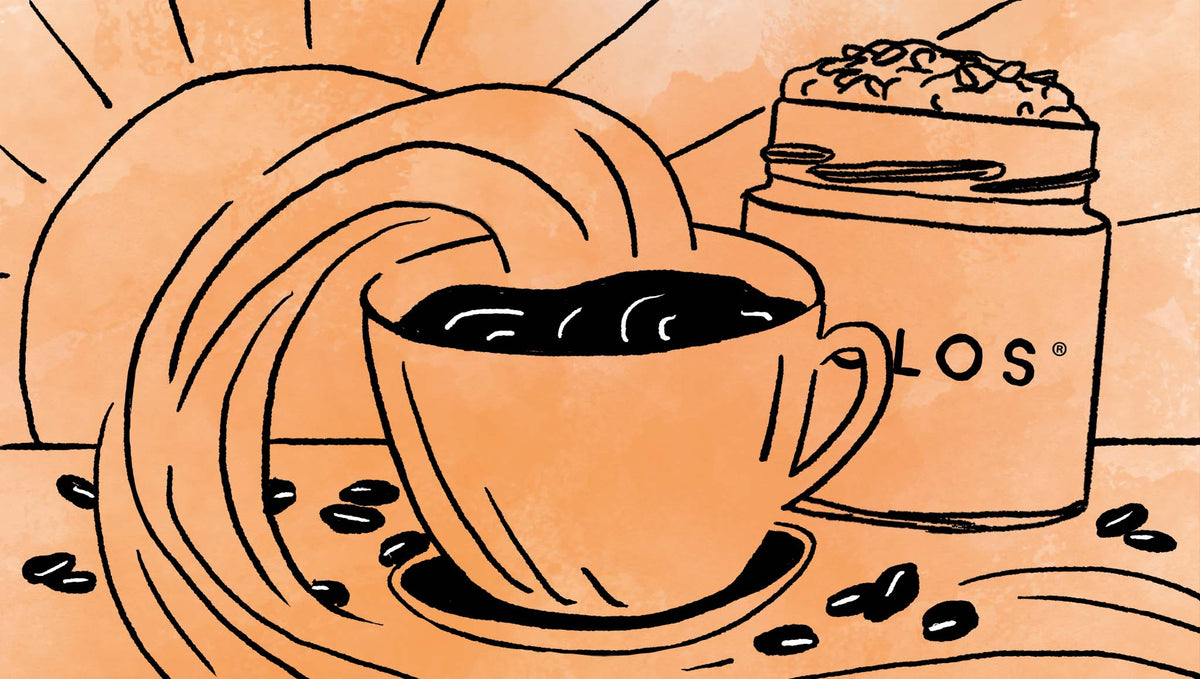 The 90-Minute Rule That Could Change Your Mornings
Morning routines are sacred. For some, it's waking up to a favorite song; for others, it's going for a run or doing some yoga. No matter what your morning routine is, coffee is sure to be a part of...
Read more
All articles