These waffles are packed full of protein, simple to execute and come together quickly. They can be made fully vegan or not! Simply swap out the egg for a flax egg and use nut or soy milk instead of cow or goat milk. I used gluten-free flour to make this recipe but regular flour would work well too. Top these waffles with a drizzle of nut butter and maybe granola to up the protein punch. So good after a workout!
INGREDIENTS: yields two waffles
1 pack of Vanilla HOLOS
1 cup flour
1 tsp baking powder
1/2 tsp baking soda
1 tsp cinnamon
1/4 tsp salt
1 egg
1 1/4 cup milk (read note)
1 tsp vanilla
1 tbsp olive oil or canola

METHOD
Preheat waffle maker.
In a medium-sized bowl whisk together dry ingredients.
In a separate bowl whisk together wet ingredients.
Add wet to dry and mix thoroughly to combine. The mixture will be thick. If too thick add a splash more milk.
Top with nut butter and fruit of choice.
*If using regular flour, start with 3/4 cup of milk. Gluten-free flour will require more liquid. This batter is meant to be thick and hearty.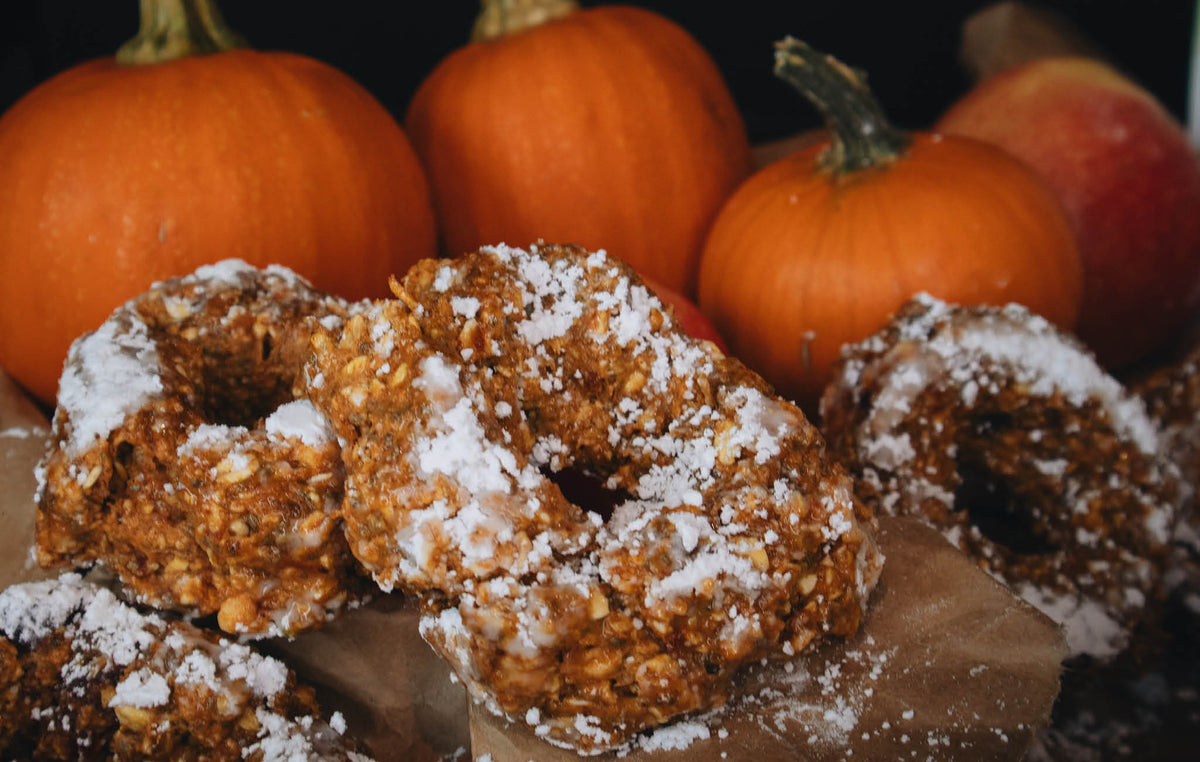 Pumpkin Spice Day Delight: No-Bake Protein Donuts Recipe
In honour of National Pumpkin Spice Day, we're celebrating with a delicious and cozy recipe featuring our beloved Apple + Cinnamon overnight muesli! These no-bake donuts are not only an explosion o...
Read more
All articles