Nothing says the holidays quite like the smell of sweet cinnamon baked goods. We're here to set you up with a foolproof recipe that will not just fill the house with a scrumptious smell, but also delight your taste buds with a delicious breakfast. The best part is, it requires minimal time and yields maximum flavour complete with a wow factor - it's not every day you're eating French Toast Sticks after all. This tasty recipe can be made gluten-free, dairy-free and vegan with ease, it really is a breakfast that will please the whole family.
This Christmas, give your HOLOS muesli a festive makeover with these French Toast Sticks. A fun nutritious breakfast that is full of the same nutritional benefits.
Recipe
Yield: 7 sticks
INGREDIENTS: FRENCH TOAST BREAD
1 pouch of Vanilla or Cacao HOLOS Muesli (ground into a powder)
1 egg or vegan alternative
1/3 cup very ripe banana
2 Tbsp. maple syrup
1/4 + 1 tbsp cup milk of choice
1/2 tsp baking powder
1/2 cup oat flour (*if you don't have oat flour, simply fine grind ½ cup of oats)
PART ONE: MAKE THE BREAD
Preheat the oven to 350F° and line a loaf pan (5" by 9") with parchment paper. In a bowl, mash a very ripe banana with a fork. Add-in milk, egg and maple syrup and whisk to combine. Grind the HOLOS package contents into flour by using a blender, food processor or coffee grinder. In a separate bowl mix the ground HOLOS with baking powder and flour and mix thoroughly. Add wet to dry. Pour batter into the prepared pan and bake for 25 minutes or until a toothpick comes out clean. Cool completely before slicing.
INGREDIENTS: FRENCH TOAST BATTER
1 medium-sized very ripe banana mashed
1 tbsp tapioca flour or cornstarch
1 tsp vanilla
1 tsp cinnamon
1/2 tsp nutmeg
1 tbsp maple syrup
1/2 cup milk of choice
Pinch of salt
PART TWO: MAKE THE BATTER
Place all ingredients in a bowl and whisk to combine.
FINISHING INGREDIENTS
1 tbsp butter
1 tsp icing sugar (optional)
PART THREE: TURNING BREAD AND BATTER INTO FRENCH TOAST STICKS
Slice loaf into seven uniform sticks. Place sticks into batter and dredges on all sides. In a non-stick pan heat vegan butter over med-high. Shake off access batter and drop sticks into the pan. Brown all 4 sides. Once crispy, place into a bowl. Dust with icing sugar if your heart desires and serve with pure maple syrup for dipping!
*TRY NOT TO EAT THEM ALL AT ONCE.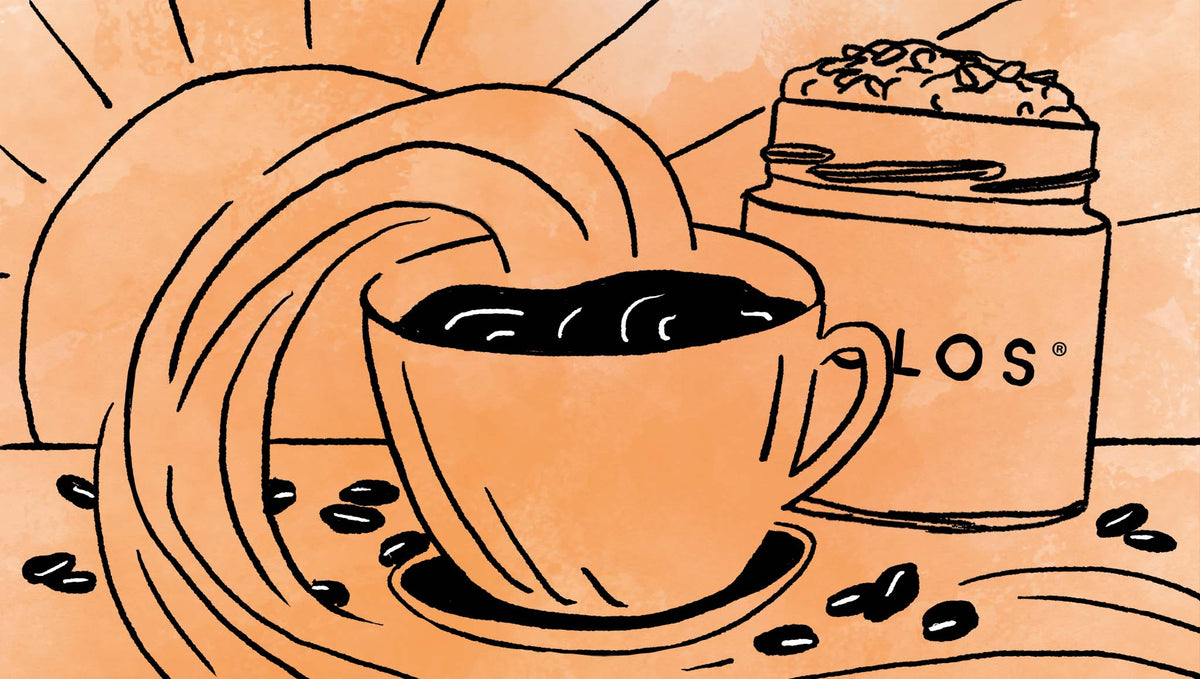 The 90-Minute Rule That Could Change Your Mornings
Morning routines are sacred. For some, it's waking up to a favorite song; for others, it's going for a run or doing some yoga. No matter what your morning routine is, coffee is sure to be a part of...
Read more
All articles