This recipe is part of a series of 5 amazing new ways to eat HOLOS this summer.
---
Doing some hiking or road tripping this summer? Summer 2020 is def all about the road trip —thanks Covid ;), which got me thinking of how to turn the quarantine banana bread into a healthy delicious Trail Bread for convenient snacking. I created the HOLOS Cocoa Banana Bread and it is delicious. Happy snacking, hiking and road tripping!
This bread has just the right amount of sweetness without refined sugar or flour. With just a few whole ingredients this trail bread has the perfect texture and cones together in no time.
Ingredients
1 HOLOS Cocoa (any flavour works) ground into a powder
2 medium eggs
1 medium very ripe banana
2 Tbsp. maple syrup
¼ cup milk of choice
½ tsp baking powder
½ cup oat flour (*if you don't have oat flour, simply fine grind ½ cup of oats)
Steps
Preheat oven to 350F and line a 5" by 9" loaf pan with parchment paper.
In a bowl whisk 2 eggs, add in very ripe banana and mash with fork.
Add-in milk and maple syrup and whisk to combine.
In a separate bowl mix the ground HOLOS cocoa, baking powder and flour and mix thoroughly. Add wet to dry.
Pour batter into prepared pan and bake for 25 minutes or until toothpick comes out clean. Cool completely before slicing.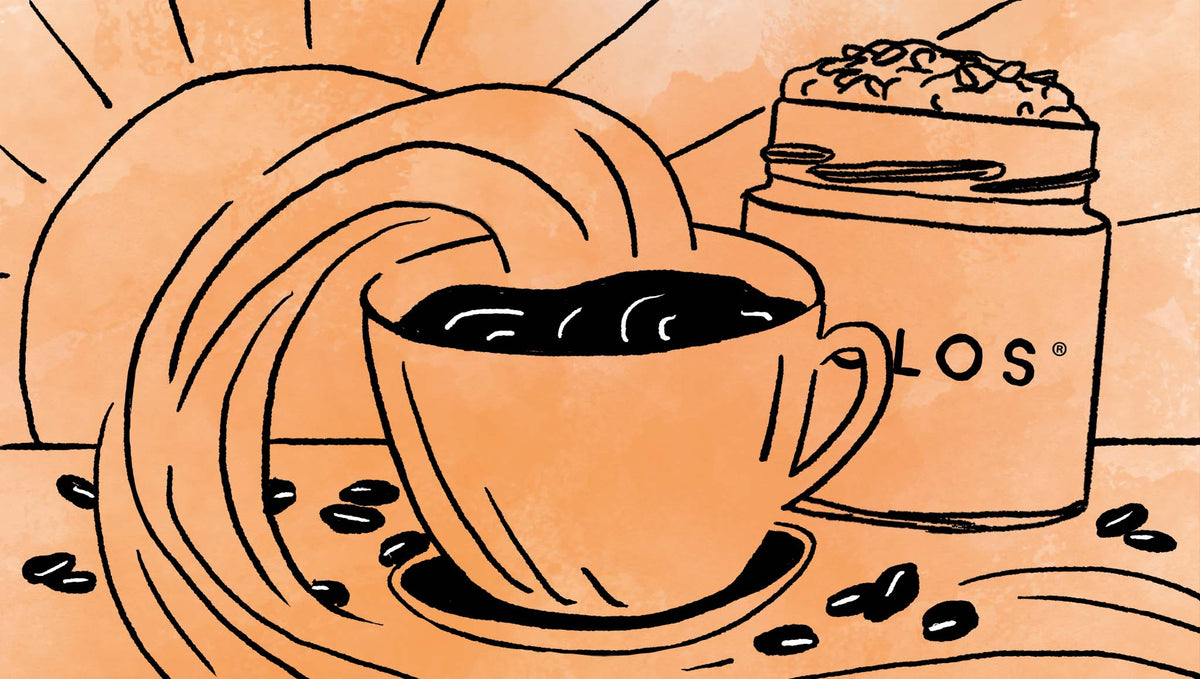 The 90-Minute Rule That Could Change Your Mornings
Morning routines are sacred. For some, it's waking up to a favorite song; for others, it's going for a run or doing some yoga. No matter what your morning routine is, coffee is sure to be a part of...
Read more
All articles